This podcast show includes interviews with a variety of interesting guests. Here we rethink perspectives through conversations about relationships, work & passions. Find something for everyone here. Inscape means the unique inner nature of a person. Quest means a search for something. Your host is Trudi Howley, a Licensed Professional Counselor, Executive Coach, and trauma specialist.
Episodes
Saturday Aug 01, 2020
Saturday Aug 01, 2020
Rethinking food restrictions. Guest Tabitha Farrar on a journey from anorexia to eating disorder recovery coaching. In a food obsessed culture this is a conversation for everyone.
Comments
(3)
To leave or reply to comments, please download free Podbean or
Great podcast! I learned a lot. I hope you do more.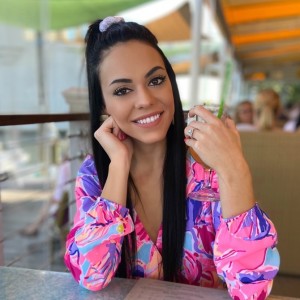 This was an excellent and educational podcast. From my own experience, the obsession isn't necessarily over the food, it's to be culturally accepted In turn, many people see that the food is the reason they aren't being accepted which I believe may cause them to overeat when they experience symptoms of depression and anxiety when feeling rejected by society It's a terrible cycle. Thank you both for raising awareness to this dark issue that impacts many of us in society. All the best-Kayla
This topic explored so meaningfully in wise conversation could not manifest at a better time. As COVID creates more of a pressure cooker for us all, for those dear individuals grappling with an eating disorder, the struggle can intensify. Conversations like this one between Trudi and Tabitha sheds essential and incredibly human light on the daily, complicated stress of ED related urges, patterns, and problems.